Black Torrington, Hope Chapel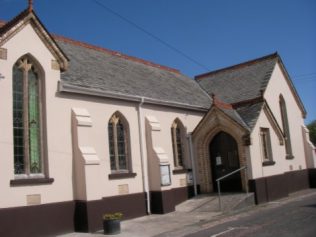 This United Methodist chapel was opened in May 1921. It replaced an older building, Hope Bible Christian Chapel which was originally built in 1843, enlarged in 1865 and restored in 1885.
The chapel is now known by it's original name – Hope Chapel.
Attached are a transcription of the newspaper article published at the time of opening of the 'new' chapel in 1921, a transcription of a plaque that was placed in the chapel to commemorate the 200th anniversary of the Bible Christians in 2015, and a pdf version of a leaflet produced to celebrate the 100th anniversary of the new building.