Rochdale; Baillie Street UMFC Church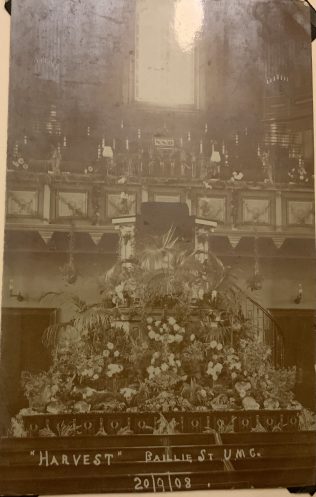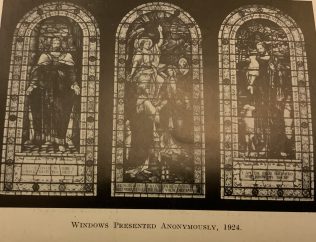 Known as the Cathedral of Lancashire Methodism, Baillie Street UMFC was built in the poorest part of the town opened in 1837 it was a single storey building but not big enough so in 1840 the roof was taken off and another storey with a gallery added it is a classic Georgian building, later modernised
It was originally part of the Wesleyan Association, which was one of the smaller branches of Methodism which later became part of the United Methodist Free Churches in 1856 and a uniting Assembly met at Baillie Street chapel, in 1857.
The first interior picture was taken before 1892. It was 'modernised' in 1903 with oak pews – the very rare double pulpit shown here was then removed. After 1912 all the pews were solid oak gallery and below and were arranged in a semi circle. The communion chairs and table are now in the porch of Thrum Hall Methodist Church.
The jug pictures are from my old Methodist collection. It is a lovely 19th Century Milk Jug of Baillie Street Methodist Church, Rochdale, with Wesleyan Methodist Association inscription.
From 1878 to 1884 every Mayor was a Baillie Street man two of them were knighted